The California Legislative Black Caucus was formed in 1967 when African American members of the California Legislature joined together to address the legislative concerns of African Americans and other citizens of color. The members believed that a caucus representing concerns of the African American community in the California Legislature would provide political influence and visibility far beyond their numbers. Today, there are 12 members of the California Legislative Black Caucus.
Throughout its history, the CLBC has been instrumental in crafting and supporting legislation designed to promote racial and gender equality as well as justice for the poor and other disenfranchised groups. The CLBC:
Serves as the conscience of legislative and ballot measures that seek to dismantle programs that are beneficial to African Americans and other groups of color
Seeks to increase African American participation in all levels of government
Advocates for opportunities to make targeted investments for programs that focus on Black achievement, enrichment and prosperity in California.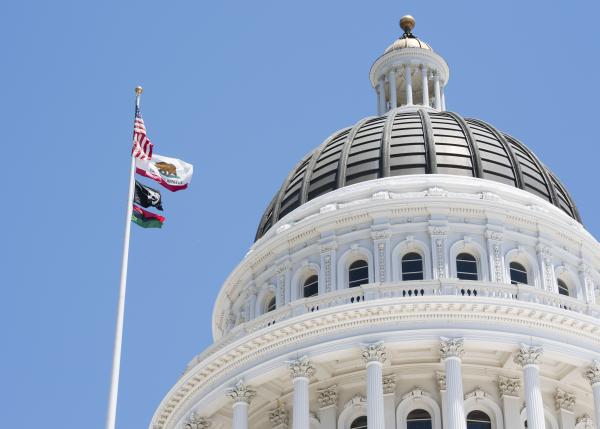 CLBC VISION
The California Legislative Black Caucus envisions a world where African-American families have equal opportunities to thrive and political representation that accurately reflects the diversity of the populace. When we promote equity for African-Americans and celebrate diversity, we advance the values California stands for.
CLBC MISSION
The mission of the California Legislative Black Caucus is to advocate for the interests of Black Californians, remove road blocks Black Americans face in every aspect of life, demand equity to eliminate disparities between racial groups, and increase African-American participation and representation in all levels of government.
CLBC OBJECTIVE
The California Legislative Black Caucus strives to accomplish the following objectives for Californians:
Increase Black representation in all levels of government, including statewide appointments and statewide elected offices.
Creating employment opportunities and economic security for African Americans.
Ensure the African American community has equal access to education, social services, health, mental health, and other government programs and services.
Preserve the safety net, mental health, and social service programs that serve the African American community.
Strengthen protections against hate crimes and defend the civil rights and liberties of African Americans.
Fight racial stereotypes and negative portrayals of African Americans in the media.
Promote greater civic participation and knowledge about major policy issues among the African American communities.
Building wealth and business development.
Ensuring justice for all.
Providing retirement security for all Californians.
Closing the achievement and opportunity gaps in education.
The CLBC supports:
Emphasizing universal access, affordability and prevention in health care;
Providing meaningful coverage for prescription medications to every Californian; and
Increasing African-American representation across all health care professions.
Providing equal access to capital for individuals and businesses and the elimination of redlining and predatory lending practices;
Expanding affordable rental and ownership of housing; and
Achieving aggressive minority business goals and participation in government and private contracting.
Guaranteeing equal access to vote, making sure that every vote is counted, extension of the expiring provisions of the Voting Rights Act, and reinstatement of voting rights after criminal defendants have served their sentences;
Ending racial and ethnic profiling;
Advocating for Criminal and Juvenile Justice Reform that focuses greater emphasis on prevention and rehabilitation, reduces recidivism by successfully reintegrating former inmates into society and ends arbitrary mandatory minimum sentences;
Appointing fair and impartial Judges; and
Preserving Affirmative Action until all the effects of past and present discrimination have been eliminated.